Last Updated on May 7, 2019 by
Of all Stockholm restaurants – which ones should you give a try? We are, as always, very glad that you asked. Dining out is one of our favourite past times and we know the restaurants in this town better than our own kitchen.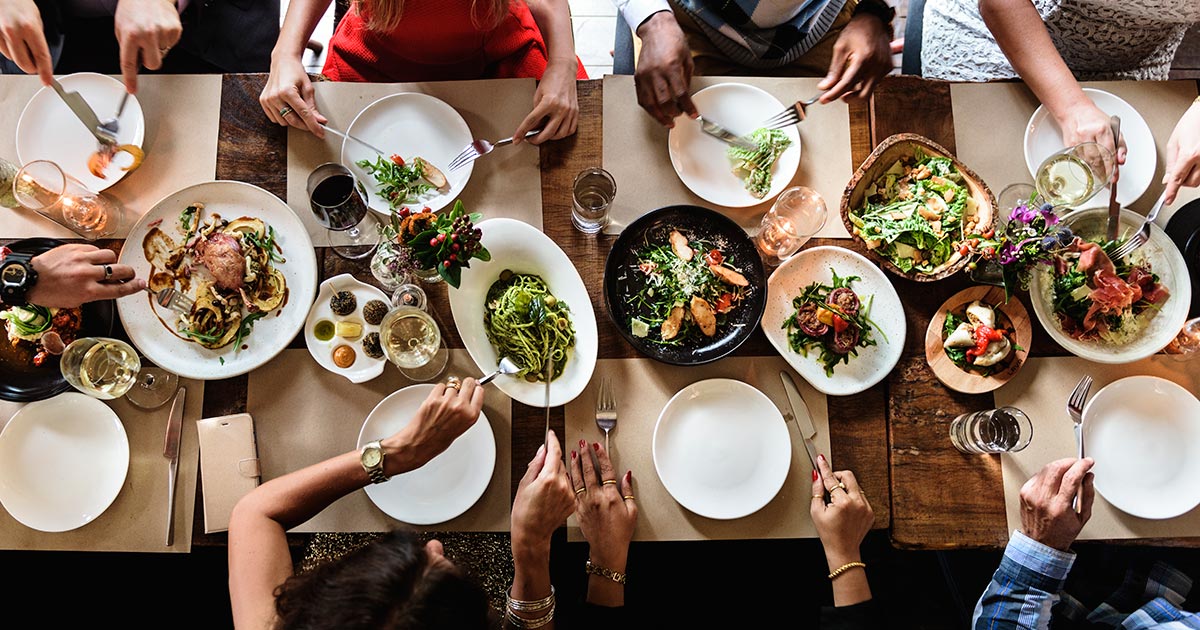 Stockholm may not be known as a great destination for foodies, but it should be. This city has lots of excellent restaurants, from the simple but tasty to advanced and expensive.
Stockholm is international in almost every sense. There are people from most parts of the world, from different backgrounds and cultures, calling this city their home. And that truly reflects in the cooking.
Stockholm restaurants – try the local fare
When visiting we, of course, recommend you to try out restaurants serving Swedish, or Nordic, food. Doing so will give you a a deeper understanding for this destination – and we can promise you that you will be happily surprised by the locally inspired dishes. Copenhagen may globally be more known for Nordic cuisine, but our Stockholm restaurants are not far behind.
But then again, sometimes all you need is a thai wok, some sushi, a burger, a bowl of spicy bibimbap or a chicken tikka masala. Even then, Stockholm's got you covered.
If you're in to really fine dining, there are som Michelin starred restaurants you need to check out. Restaurang Frantzén has three stars as of 2018, Oaxen Krog has two and Ekstedt, Esperanto, Gastrologik, Imouto, Mathias Dahlgrens Matbaren, Operakällaren, Sushi Shop and Volt all have one star.
Needless to say, all these are solid choices that won't disappoint you. But we'd very much like to stress that there are many, many restaurants in Stockholm that will give you a great lunch or dinner experience without the price tag that comes with the Michelin Stars.
The best restaurants in Stockholm – if you ask us
Griffins Steakhouse
When we say "let's go home", this is where we end up. Griffins Steakhouse is a place that people tend to return to. For the excellent meat and for the wine Thursdays, yes. But also for the deep, soft sofas and the amazingly friendly staff. The restaurant is located close to the Central Station and within walking distance from many of the centrally located hotels in Stockholm.
Address: Klarabergsviadukten 67
Web: griffinssteakhouse.se/english
Knut
Remember that we told you to try local fare? The menu at Knut is inspired by Norrland, the northern part of Sweden, and it's a relaxed little place that we really enjoy. We recommend Wallenbergare på älg (a ground moose beef patty served with lingon berry, haricot verts and potato puree) or the thin bread pizza topped with Västerbotten cheese, goat cheese, kale and pears. Insanely good.
Address: Upplandsgatan 17
Web: restaurangknut.se
Babel Deli
A lebanese style meze bar that expertly stops your cravings for hummus, feta cheese and falafel. This is more for lunch than dinner, but it can be the tastiest lunch you'll have in Stockholm. Babel Deli has restaurants in two different locations, in Vasastan and Södermalm.
Address: Kungstensgatan 33 / Långholmsgatan 27
Web: www.babeldeli.com
Farang
This a bit strange, but it works. Our neighbour Finland is not known for it's flavours. But the concept behind this South East Asian fusion restaurant actually comes from, as we like to call it, the land that salt and pepper forgot. Despite that fact, Farang is actually really good. The dishes originates from Thailand, Vietnam, Malaysia and Indonesia – and they come in sizes made for sharing. This is a social dining experience that we gladly recommend. And! One of their more popular menus is made for vegans and vegetarians.
Address: Tulegatan 7
Web: farang.se/?lang=en
Queens Head
Sometimes all you need is a pub – and some well-cooked food to go with the beer. Queens Head is a gastro pub that takes the cooking a bit more serious than other pubs in town. The beer selection is wide and well curated and you can enjoy traditional pub dishes like Shepherds Pie, Fish & Chips – or go for fish casserole with saffron or the very, very tasty meatballs served with cream sauce, lingonberry, pickled cucumber and mashed potato.
Address: Drottninggatan 108
Web: www.queenshead.se
Burgers & Barrels
You've probably not heard, but there's been an almost insane burger boom in Stockholm the last 5-6 years. Much like in most cities on this globe people have been busy grinding meat, baking buns and making their own ketchup. The place that's seen the biggest hype is called Flippin' Burgers. It's good, and so is Phil's Burgers, but our choice for a great burger (and a decent beer) is Burgers & Barrels. There are two restaurants, one in the old town and one in Norrmalm.
Adress: Stora Nygatan 20 / Smålandsgatan 22
Web: barrels.se
Restaurang Pelikan
A true classic on Södermalm and one of Stockholms oldest restaurants, dating back to the 17th century. But it's been at this locations since 1969. If you'd like to try the old, plain, food that we Swedes used to eat before pizza and pad thai, head over here. The meatballs at Pelikan are iconic, but we can also recommend the roasted reindeer, the potato dumplings and the Toast Skagen with roe from Kalix. This is also a great opportunity to try some Swedish aquavit. Skål!
Address: Blekingegatan 40
Web: www.pelikan.se/en
Tony's
This is an outsider. You probably won't find this place on any other lists covering the best Stockholm restaurants. But this is our favourite when we need a sallad for lunch. You choose the ingredients and they mix the sallad for you. Doesn't sound very spectacular, we know. But there's something with the freshness and the quality of ingredients that makes Tony's stand out in the sallad crowd. Oh, and the sourdough pizza is fabulous too.
Address: Hornsgatan 29 A
Web: www.tonys29.com
Hermans
With the slogan "Give peas a chance", you get what this is about. Hermans is an all vegetarian restaurant that serves delicious food. It's been around "forever" and is probably one of the first vegetarian eateries in town. The lunch buffet is popular, but this is a good choice for dinner as well. Added bonus: the garden with sweeping views of Stockholm. Just wonderful in the summer.
Address: Fjällgatan 23B
Web: hermans.se/in-english
Fotografiska
The restaurant at our very popular Photo Museum "Fotografiska", is actually one of the best places to eat in this city. (Read more about Stockholm museums here.) Chef Paul Svensson have been making headlines among foodies for his attention to produce, sustainability and the conscious food philosophy that thrives in his kitchen. All dishes are made vegetarian, with a choice to ad protein as fish or meat for those guest who prefer to do so.
Address: Stadsgårdshamnen 22
Web: www.fotografiska.com
---
Stockholm restaurants – tips & advice
Tipping is not in any way required in Sweden. If you're happy with the service, feel free to leave a little extra. But it's completely up to you. Most Swedes tend to round up to the nearest ten or hundred, depending on the amount and type of restaurant.
Booking a table in advance can be wise, especially in the finer Stockholm restaurants. If you're aiming for the Michelin starred ones, it's a good idea to book several weeks before you travel here.
Are you a vegetarian? Do you have allergies? Welcome to Sweden! Almost all our restaurants serve excellent vegetarian dishes and there are often good choices for guests with gluten or lactose intolerance.
What about alcohol, you ask? Well, almost all restaurants in Sweden serve beer, wine and drinks nowadays. It wasn't always like this, it used to be quite difficult to get a liquor licence back in the old, dark days (before, say, 2006) but that's changed for the better. The only exceptions may be cafés (even if many of them do serve alcohol) and restaurants that are mostly orientated towards lunch and daytime dining.
Cash or card? Great question. Answer: always pay with a card! Sweden is a country where cash definitely NOT is king anymore. There is a growing number of Stockholm restaurants that do not accept cash at all.
Local expert, travel writer (visited 50+ countries), and I've been living in Stockholm for more than 20 years. My mission with this travel guide is to give you the best possible advice for your visit to Stockholm and to share tips on my own personal favorites in this beautiful city.