Last Updated on February 9, 2018 by
Downtown Camper by Scandic opened in September 2017. The hotel is perfectly situated in the center of Stockholm City, and it is a bit different from other hotels in town.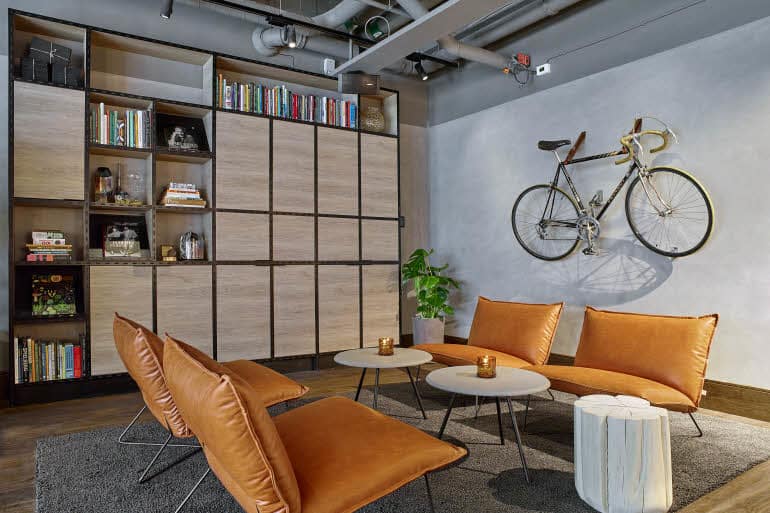 Downtown Camper brings a bit of nature and a sort of camping out-feeling to the area around Brunkebergs Torg. The hotel restaurant is called Campfire and has a big open fireplace, and the design of the hotel is inspired by nature as well as of the surrounding "city jungle".
The hotel offers a co-living concept where up to 12 people can stay in adjoining rooms with a common social space, in addition to 494 more conventional hotel rooms and nine suites.
– We've created a hotel for the curious traveler or Stockholmer who not only wants unique experiences but also contributes to creating them. Today, people want it all – to enjoy the tranquility of nature and live in the city. Downtown Camper brings the two worlds together, says Jacob Dahlberg, General Manager, Downtown Camper.
Guests at Downtown Camper can borrow bikes, longboards and skateboards, kayaks and clothes to go exploring Stockholm in different ways. There are also running groups for guests who'd like to discover the city while getting a good exercise.
And, we saved the best for last, there's a rooftop wellness center called The Nest. It's got gym, pool, sauna, and views of the most beautiful capital in the world.
Local expert, travel writer (visited 50+ countries), and I've been living in Stockholm for more than 20 years. My mission with this travel guide is to give you the best possible advice for your visit to Stockholm and to share tips on my own personal favorites in this beautiful city.