Last Updated on February 9, 2018 by
Did you know that you can fly directly from Sweden to India? A couple of months ago Air India started their new non-stop flight between New Delhi and Stockholm Arlanda.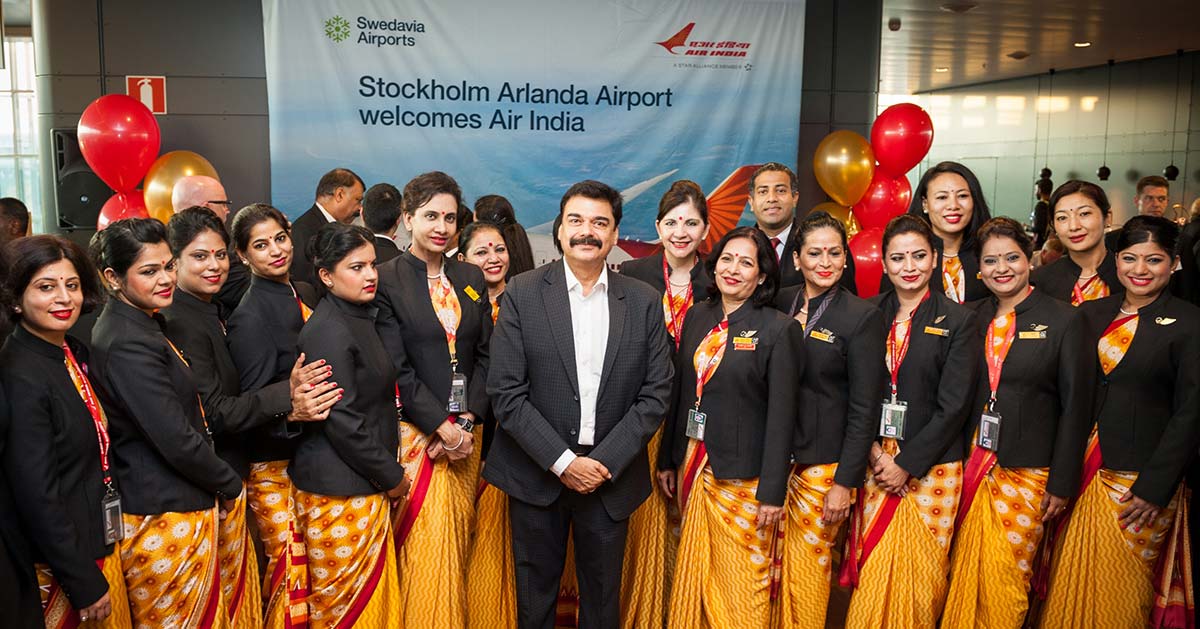 This could be one of the most intense culture shocks ever created. From warm, colourful, spicy, noisy and wonderful India to cold, calm and quiet Stockholm – without touching down to acclimatize on the way 🙂
Air India flies between Delhi and Stockholms international airport Arlanda three times a week, on Wednesdays, Fridays and Sundays.
Departure from Delhi is at 14.00 and the plane arrives in Stockholm at 18.20. In the other direction the flight departs Arlanda at 20.40 and arrives back in Delhi at 07.30 the day after.
The airline uses the shiny new Boeing 787 Dreamliner on the route and the flight takes about 8 hours and 50 minutes.
The number of visitors from India to Sweden has increased in recent years. In 2016, Sweden had about 175 000 bednights from India as per the statistics from Tillvaxtverket (the Swedish Agency for Economic and Regional Growth). This was 128 percent up from the bednights registered in 2011.
Local expert, travel writer (visited 50+ countries), and I've been living in Stockholm for more than 20 years. My mission with this travel guide is to give you the best possible advice for your visit to Stockholm and to share tips on my own personal favorites in this beautiful city.