Last Updated on June 28, 2019 by
Nationalmuseum is Sweden's museum of art and design, and has been so since 1792. Now it has reopened following five years of renovations.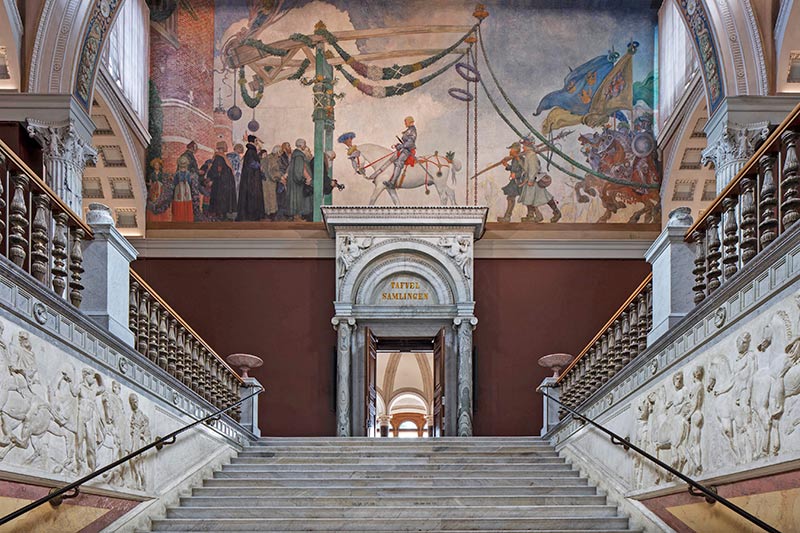 Nationalmuseum is one of the most beloved museums in Sweden, and it's an important institution for the Nordic countries – and for Europe as a whole.
When the museum first opened in the late 18th century, it was one of the first museums of this kind in Europe.
The collections contain paintings and sculptures from the 16th to the 20th centuries and craft and design objects from the 16th century until present.
There are about 700 000 items belonging to the museum.
Reopened on 13th of October
After five years of extensive renovations, the museum reopened on the 13th of October 2018. His Majesty King Carl of Sweden officially opened the museum in a ribbon cutting ceremony.
Today Nationalmuseum can handle twice as many daily visitors as before and there are three times more art on display today compared to before the renovations.
The museum is located on Blasieholmen in central Stockholm, standing side by side Grand Hotel opposite the Royal Castle.
Nationalmuseum – admission and hours
Admission is free – except for some temporary exhibitions and events.
The museum is open from 11.00 – 19.00 (11 a.m. to 7 p.m.) everyday except for Thursdays when is stays open until 21.00 (9 p.m.).
Opening times can change during public holidays.
For more information:
Local expert, travel writer (visited 50+ countries), and I've been living in Stockholm for more than 20 years. My mission with this travel guide is to give you the best possible advice for your visit to Stockholm and to share tips on my own personal favorites in this beautiful city.