Last Updated on July 1, 2023 by Göran Ingman
Guided tours are an excellent way of discovering Stockholm. Luckily for you, there's a lot to choose from. And the tour guides are really friendly and knowledgeable.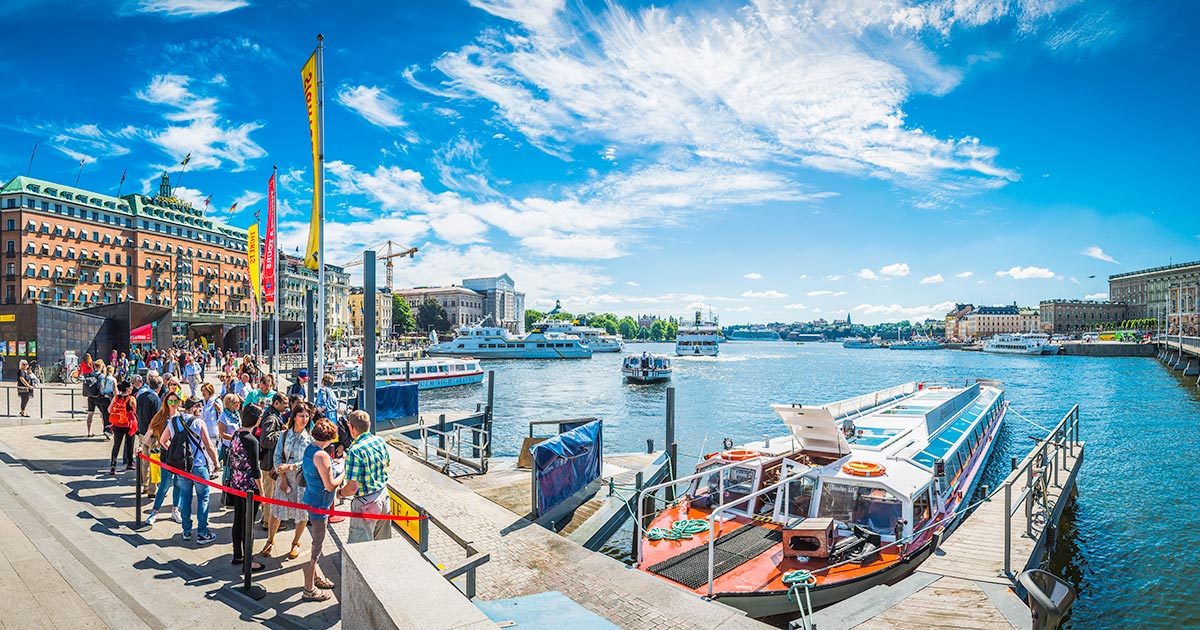 We're not really sure how it happened. It just did. The guided tour scene just went crazy. Stockholm evolved from being a city that you almost were forced to discovering on your own, to the sophisticated destination it is today, with great tours and excellent tour guides pretty much every where.
No matter what kind of sightseeing tour your into, we've got it. We have walking tours, bus tours, boat tours, bike tours, helicopter tours, guided Segway tours, vespa tours and kayak tours!
There are classic sightseeing trips as well as historic, bohemian tours and modern ones. You can go in the morning, mid-day, evening, or even take a ghost tour at night!
Book guided tours and sightseeing in Stockholm
For booking the tours we recommend using one of our partners, Viator or Get Your Guide. They both list almost all the tours and attractions you can find in Stockholm – and they usually gives you a better price than if you book directly with tour companies and attractions. You can also travel to Stockholm knowing that your tickets already are booked and ready.
Which company you use is entirely up to you. American visitors may feel more comfortable using Viator (a well-known company owned by Tripadvisor), while European visitors may lean more towards Get Your Guide, based in Germany. They are both reliable and safe to book with.
On this page you can browse all the tours and attractions Viator offers in Stockholm. And here you can see the Stockholm page at Get Your Guide. Below are some suggestions of popular tour products in Stockholm, from Get Your Guide:
Local expert, travel writer (visited 50+ countries), and I've been living in Stockholm for more than 20 years. My mission with this travel guide is to give you the best possible advice for your visit to Stockholm and to share tips on my own personal favorites in this beautiful city.