Last Updated on March 15, 2018 by
Stockholm Ghost Walk & Historical Tour
Stockholm Ghost Walk is one of the most popular guided tours in town. It's a great way to learn more about Stockholms history and its darker past.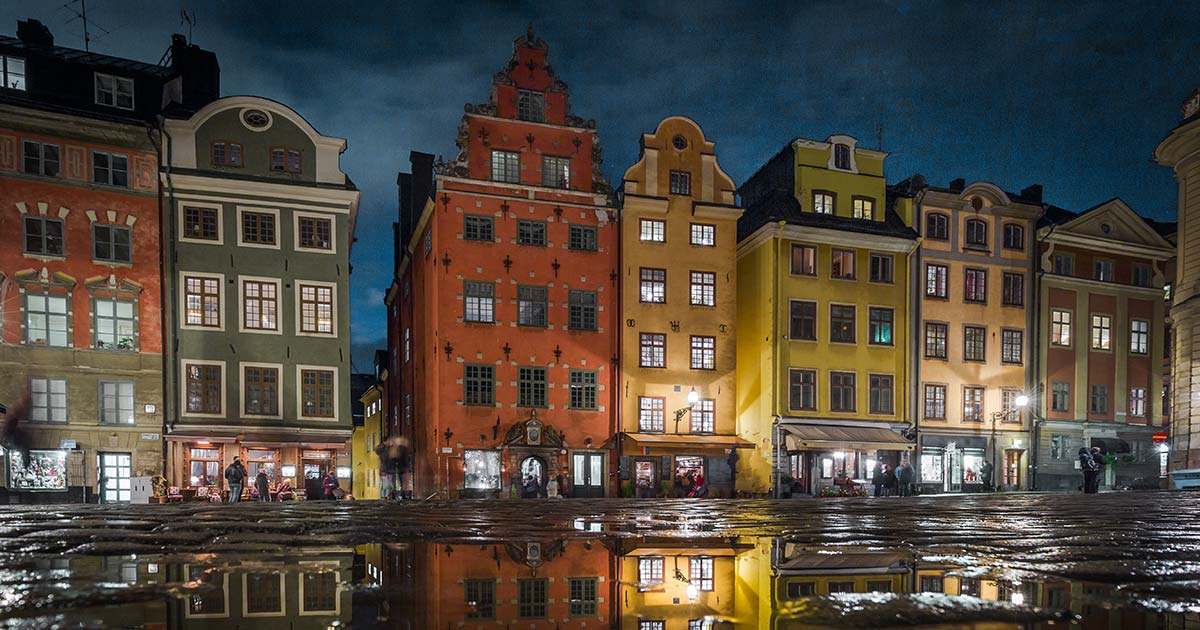 ✓Ghastly ghosts ✓Old Town legends ✓Unsolved mysteries ✓Gruesome murders ✓Horrifying diseases ✓Interesting history ✓Excellent guides
If you'll only take one guided tour while in Stockholm, make sure it's this one. Stockholm Ghost Walk is very popular and the tour has excellent ratings from previous participants.
We recommend that you book in advance. Thanks to our partnership with Viator, you're guaranteed to get the best possible price.
Stockholm Ghost Walk - book your ticket

So, are you ready to follow your guide as his lantern leads you through the silent alleyways, narrow streets and forgotten courtyards of the Old Town? Okay, then:
Time and duration
The tour starts early in the evening, from Järntorget in the Old Town, and it lasts for about one and a half hour. You'll find the exact time, together contact information, on the booking confirmation/voucher you get from Viator.
The perfect location for a ghost tour
The Old Town is the historic heart of Stockholm, and it dates all the way back to the 13th century. During the years it's narrow alleys and cobble stone streets have seen it's fair share of frightful events.
There's been the mass executions known as Stockholm Bloodbath, plague epidemics, murderers and, well, a bunch of more or less well known ghosts.
What to bring
Comfortable walking shoes – the streets are old and bumpy – and clothes suitable for the current weather. An umbrella if there's even the slightest chance of rain. This tours takes place in any weather.
Is it ok for kids?
The tours is actually not too scary, but the organizers advice against bringing children under the ages of eight.
Contact us
If you have any questions about this tour or about traveling to Stockholm, feel free to send us a message at hi@stockholmtravelguide.com.
(If you've already made a reservation for this tour and have a question regarding that, please contact Viators customer service.)
Local expert, travel writer (visited 50+ countries), and I've been living in Stockholm for more than 20 years. My mission with this travel guide is to give you the best possible advice for your visit to Stockholm and to share tips on my own personal favorites in this beautiful city.