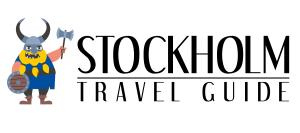 Stockholm Travel Guide was started for two reasons.
First of all, and most importantly, to help visitors to Stockholm to get the most out of their time here. We love our city and there's nothing better than to help others discover everything there is to see, experience, eat and drink in Stockholm.
Second, there was a gap in the market. Yes, really. There's no shortage of international publications writing travel guides to Stockholm. Only one problem – they're not very reliable.
Sending a travel journalist here for a few days or even a week isn't good enough. We live in Stockholm, we know and love Stockholm. If something changes, if something new pops up – we are here to tell you about it.
This website was launched in May 2018 and is still being developed and updated with new content day by day.
If you'd like to get in touch, please have a look at the Contact us page.
Hope to see you soon in Stockholm!